Total Product Resource (TPR) - Your Trusted Industrial and Safety Solutions Provider
Welcome to Total Product Resource (TPR), a fourth-generation family company specializing in industrial wholesale since 1949. With over 70 years of experience, we have established ourselves as a leading industrial and safety solutions provider, serving businesses throughout North America. We take pride in our longstanding commitment to making workplaces safer and more efficient.
Building a Legacy since 1949:
Total Product Resource (TPR) has a rich history that spans over seven decades. It all began in 1949 when our founder, Allen Berger, recognized the need for industrial supplies in the post-World War II era. He opened a small warehouse located in the developing Swan Island area of Oregon, strategically positioned between the City Train Station and Shipyards. With determination and a clear vision, Berger laid the foundation for what would become a renowned name in the industrial supply industry.
Over the years and several name changes, TPR experienced steady growth and became a trusted supplier in the Pacific Northwest. Berger's commitment to old-school quality and exceptional customer service set the company apart from its competitors. With a growing customer base and an expanding range of products, TPR quickly gained a reputation for reliability and efficiency.
Fast forward 70 years, and TPR has become a powerhouse in the industrial supply sector. With direct access to over 200,000 products from 600 renowned brands, we offer an extensive selection of high-quality tools, equipment, and safety solutions. Our strategic partnerships with industry-leading manufacturers enable us to provide our customers with access to the latest innovations and cutting-edge technologies.
What truly distinguishes TPR is our unwavering commitment to customer satisfaction. We understand the challenges businesses face in sourcing industrial supplies, and we strive to make the process as seamless as possible. Our shorter lead times, no order minimums, and competitive pricing ensure that our customers can rely on us for timely deliveries and cost-effective solutions.
With strategically located distribution centers, we can efficiently serve customers across North America. Our dedicated team of professionals works tirelessly to meet and exceed our client's expectations by delivering materials on time and per the required specifications. We are not just a supplier; we are your trusted partner in achieving operational excellence and workplace safety.
Meeting Your Industrial Supply Needs:
At TPR, our mission is to be your dedicated supplier for all your industrial supply needs. We understand that every business is unique and has distinct requirements. That's why we offer an extensive range of products that cater to a wide variety of industries and applications. Whether you need everyday essentials or hard-to-find supplies, we have you covered.
We take great pride in our commitment to providing exceptional customer service. Our team of professionals is dedicated to offering the best prices and delivery options tailored to your specific needs. We work closely with our customers to understand their challenges and provide customized solutions that optimize their operations and contribute to their success.
TPR is continuously evolving to meet the ever-changing needs of the industrial sector. We stay at the forefront of industry trends, technological advancements, and regulatory requirements to ensure that we can provide our customers with the latest and most reliable products. Our goal is to be your trusted partner in navigating the complex landscape of industrial supply, offering guidance, expertise, and reliable solutions that drive your business forward.
COLLABORATION AND INNOVATION
Partnering for Success:
Collaboration and innovation are at the core of TPR's values. We believe that by working together with our customers and partners, we can achieve greater success and overcome challenges more effectively. Throughout our journey, we have fostered strong relationships with businesses across various industries, collaborating closely with their internal teams to achieve the most successful outcomes.
We understand that no two businesses are the same, and each has its own unique requirements. That's why we take the time to listen, understand, and tailor our solutions to fit your specific needs. By combining our expertise with your industry knowledge, we can create customized supply strategies that enhance productivity, reduce costs, and improve overall efficiency.
At TPR, we embrace innovation as a driving force behind progress. We are constantly exploring new technologies, materials, and processes to bring you the most advanced and efficient solutions. Our partnerships with industry-leading brands and manufacturers allow us to stay ahead of the curve, ensuring that we can deliver cutting-edge products that meet your evolving needs.
Together, we can build a brighter future for your business. TPR is committed to being more than just a supplier; we aim to be your strategic partner, providing you with the tools, knowledge, and support necessary to thrive in today's competitive industrial landscape.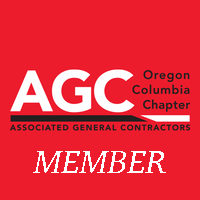 Count on TPR:
When you choose TPR as your industrial and safety solutions provider, you are choosing a trusted partner dedicated to your success. We are passionate about what we do, and we take pride in delivering exceptional value to our customers. Whether you are a small business or a large enterprise, we are here to support your unique needs and help you achieve your goals.
With our extensive range of high-quality products, personalized service, and industry expertise, you can count on TPR to be your reliable source for all your industrial supply needs. We are committed to building lasting relationships with our customers, built on trust, integrity, and mutual success.
We invite you to explore our comprehensive product catalog, connect with our knowledgeable team, and experience the TPR difference. Together, let's unlock new possibilities and drive your business forward.